Grand Centennial Celebration with Support from Target
February 1, 2013

The Grand Central Centennial Comes to Life on February 1st. Celebrate Grand Central's 100th birthday all day with exhibits, special offers, performances, notable speakers, surprise entertainment, photo opportunities and more!

Grand Central Terminal is one of the world's greatest landmarks, an architectural marvel that serves our neighbors, shoppers, diners, subway riders, customers, and visitors. Plan to spend extra time on February 1st, as Metro-North Railroad unveils a specially designed tribute to Grand Central Terminal and all that it does to make our daily lives grand.

With Support from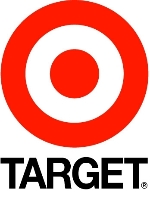 SCHEDULE OF EVENTS ON THE MAIN CONCOURSE

9:30 am — 10:00 am
West Point Brass & Percussion concert and presentation of colors by West Point's Cadet Color Guard.

10:00 am — 11:30 am
The Rededication Ceremony – Hosted by WABC-TV's Liz Cho – features surprise entertainment and presentations from more than a dozen well-known names and faces wishing the Terminal a happy birthday. Ceremony includes special presentations and appearances by:
• Cynthia Nixon, Award-winning actress and NYC resident
• Former U.S. Poet Laureate Billy Collins with an original
poem commissioned by MTA Arts for Transit
• Caroline Kennedy, Author and Preservationist, Honorary Co-Chair of the
Grand Central Centennial Committee
• Grammy Award-winning artist, Melissa Manchester
• Key Ceremony with Vanderbilt Family
• Keith Hernandez, Member of NY Mets World Series Champion Team
• The Celia Cruz Bronx High School Choir
• Peter Stangl, Grand Central Centennial Committee Chairman
• International performer, Sarah Charness, Electric violinist
• MTA officials, elected officials, and other special guests
• A surprise "sweet" delivery to cap off the event

Noon — 12:30 pm
Terminal receives special honors from the Guinness Book of World Records, the National Park Service, the US Postal Service new stamp release, the National Railway Historical Society, and the American Society of Civil Engineers, with electric violinist Sarah Charness providing a musical opening and closing for the program. Also, stop by the Station Master's Office to see a replica of the Terminal made of Lego® bricks created and presented by LEGOLAND Discovery Center Westchester.

1:00 pm — 4:00 pm
Celebrations continue in the Main Concourse with music and dance performances from:
• Dancing Classrooms, featured in the film "Mad Hot Ballroom"
• Keigwin + Company, acclaimed contemporary dance company
• The Knicks City Dancers and Kids
• The Westchester Philharmonic Brass Octet
• Staten Island's Susan E. Wagner High School Jazz Band
• Talent Unlimited High School Concert Choir
• Electric violinist, Sarah Charness

7:00 pm — 9:30 pm
Music from Rhythm Collective and Grammy Award-winning big band Vince Giordano and the Nighthawks will keep Terminal visitors dancing and celebrating into the evening!


ALL DAY AROUND THE TERMINAL
Music Under New York performances

1913 PRICING FROM GRAND CENTRAL SHOPS AND RESTAURANTS
*Only available February 1, 2013
• 19¢ ea. shrimp, 13¢ ea. mussels, 13¢ ea. clams at Pescatore
• 10¢ for a side of french fries at Tri Tip Grill *From 11am-3pm
• 5¢ small drip hot coffee at Financier Patisserie *Starting at 12 pm. Limit one per customer
• 10¢ shoe shine at Leather Spa
• 10¢ nylon watch straps from Central Watch *Limited to first 500 customers. Limit one per customer
• 25¢ piece of Legendary Fudge at Li-Lac Chocolates *Limit one per customer
• 19¢ slice of cheesecake at the Oyster Bar & Restaurant *Dine-in only
• 10¢ for bambini scoop of gelato or sorbet at Ciao Bella *Limit one per customer
• $2 for 100% silk scarves (unisex) at TOTO
• 6¢ loaf of rye bread at Zaro's Bakery * Shuttle Passage and Grand Central Market locations only. Limit one per customer
• 75¢ Adirondack cocktail at Michael Jordan's The Steak House N.Y.C.
• 5¢ 1lb box of pasta with purchase of a Ceriello Sauce at Ceriello Fine Foods *until 4pm

SPONSORED GIVEAWAYS AT SPECIAL CENTENNIAL TABLES ON FEBRUARY 1
• Grand Central Centennial Luggage Tags
• Vintage train whistles from Target
• Granola Bars and trail mix from Archer Farms
• Mini men's and women's fragrance bottles from Vince Camuto
• Arrowhead studded earrings from Tia's Place
• Spring rolls from Pescatore
• Financiers from Financier Patisserie
• Starbucks VIA Ready Brew from Starbucks
• "23" cookies from Michael Jordan's The Steak House N.Y.C.
• Chocolate Hearts from Li-Lac Chocolates
• Package of Masala Chai blend from Café Spice
• Origins iPhone cases from Origins
• Swatch pens from Swatch
• 2 Deluxe samples and an invite to the store for a hand and arm massage from Jo Malone

100 FREE!
First 100 people to make a $50 purchase at Vince Camuto, receive a hot pink Camuto iPhone cover!

A Grand Central Terminal commemorative USPS Express Mail stamp will be available for purchase and cancellation at the Lower Concourse Information Booth from 10am until 3pm.