Poetry in Motion Springfest
April 26 – 27, 2014
11AM to 6PM
Vanderbilt Hall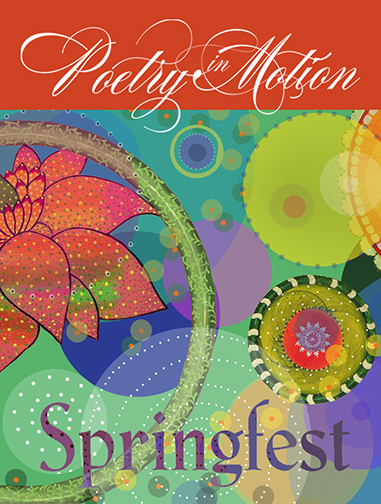 A free poetry festival for all ages to celebrate National Poetry Month featuring:
The Poet is In: Award-winning poets will be on hand to create a poem just for you.
The Poet is You: Calling all aspiring writers! A poetry-writing workshop for young people (ages 6 and up). RSVP required, register at www.nycharities.com.
Human Mic: Speak up! Interactive call-and-response poems several times each day.
Poetry Projected: Marvel at the dynamic display of poems that will fill Vanderbilt Hall by artist Gabriel Barcia- Colombo and participate in art installations Dear Deer by Yu-Ting Feng and Vital Signs by Sarah Rothberg from the NYU Interactive Telecommunications Program.
Music Under New York: Live performances by MTA MUNY musicians will keep things lively throughout the festival.
Presented by MTA Arts for Transit & Urban Design in partnership with the Poetry Society of America and inspired by New York State Poet Laureate Marie Howe.
#PoMoSpring