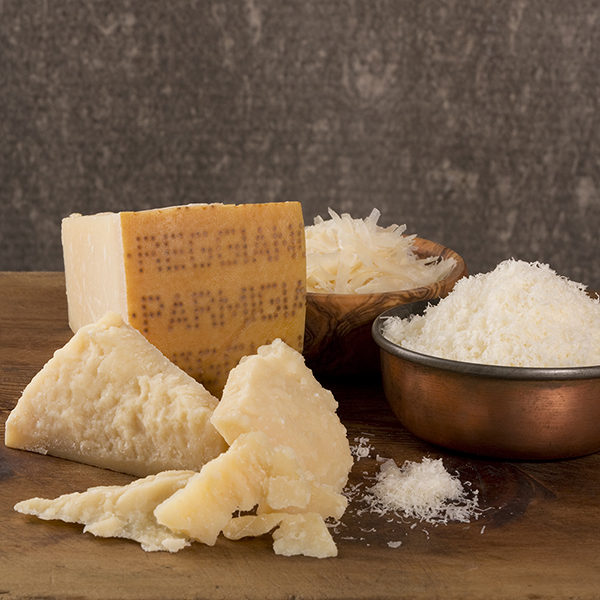 Sep 30 to Oct 13: MURRAY'S SELECT PARMIGIANO REGGIANO On Sale!
Reg price: 18.99/lb
Sale price: $9.99/lb

A distinctive buttery aroma hints at the barrage of nutty sweetness and spice followed by a salt-caramel finish. We're quite sure that the squat 80 pound kegs of cheese are made from raw, partially skimmed milk in Parma - thanks to strict D.O.P regulations. We choose 24 month wheels; any younger and we miss the intensity, any older and the salt and sandy texture overwhelms. Those white specks there are clusters of amino acids. They reflect proper aging and create a delightful crunchy texture. You can put Parm on anything, but a traditional approach might involve ribbons of proscuitto and a swirl of Lambrusco.