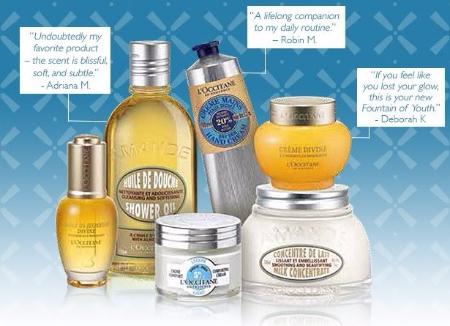 Celebrate our favorites from the South of France, made with authentic Mediterranean ingredients. Stop by and shop shower oil, foaming bath, and more in store today!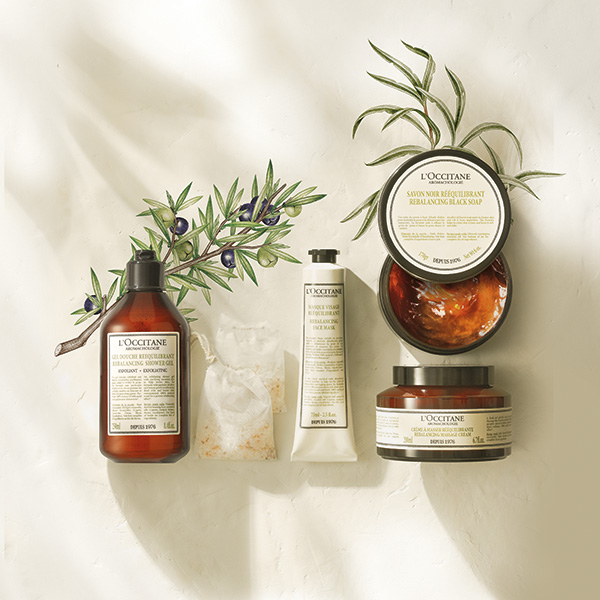 Over time, skin is exposed to environmental factors like pollution, stress, and lack of sleep. This collection, featuring 5 essential oils selected for their purifying properties - Juniper, Lemon, Cypress, Thyme, and Eucalyptus - helps to detoxify the skin, and releases a natural rebalancing scent to help to improve one's overall well-being.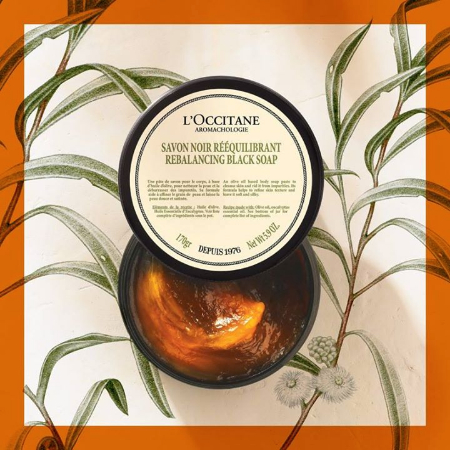 Our new Aromachologie Rebalancing Black Soap is a unique, olive oil-based soap paste enriched with eucalyptus essential oil to offer an intense cleanse and help refine skin's texture. Shop this great soap in store now!